How to be a TT Coast and Countryside Champion
Our hot tips for success on your next rural Trail
Are you all fired up for some serious seaside or countryside adventuring?
Before you dust off that bucket and spade, pack up your picnic and grab your Treasure Trail, take a look at our top tips on how to explore UK scenic hotspots like a pro!
…a top coastal detective!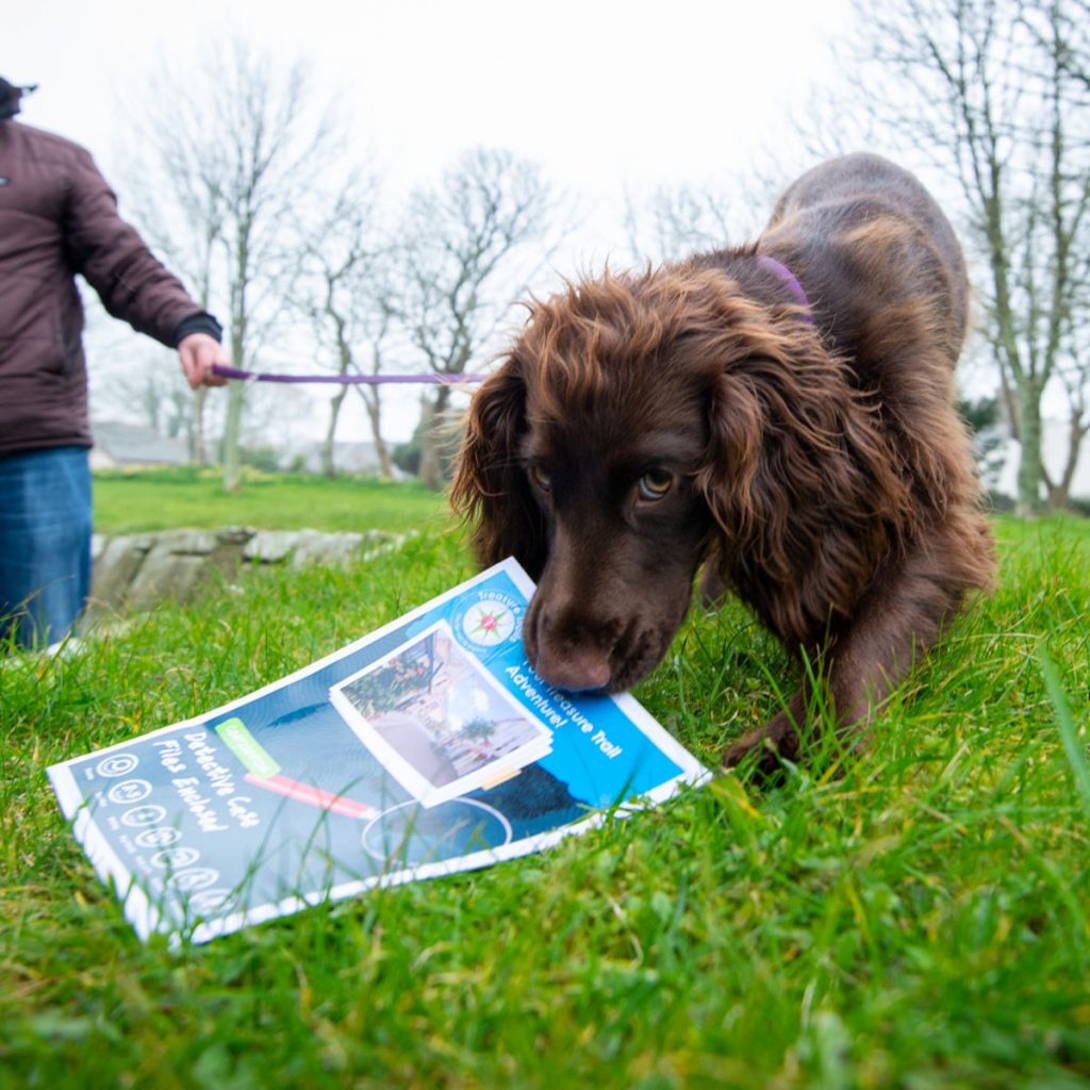 You'd think that in the wide-open spaces of the coast and countryside, it would be pretty easy to spot suspects from a distance, but you'll be surprised about how crafty those crooks can be! They could duck behind rocks, lie down in the bushes and grass or even bury themselves in the sand to avoid detection!
Of course, you can't forget the natural forces against you during your investigation. A brisk sea breeze or a gust over the moors can blow evidence away more quickly than in the city, so don't waste any time in locating that sneaky clue!
Now, it's vital that you remember all of your detective training – it's not just about figuring out 'whodunnit' and examining the evidence! Footprints last longer in the mud or on the sand, so keep your eyes peeled and inspect any footprints carefully. The same goes for cars, which are fewer and far between out in the sticks, so any passing you could be the getaway vehicle!
Your case files will include all the information you need to set off on your investigation, including case background, a suspect list, evidence gallery and a series of clues to solve in order to whittle them down and solve the case.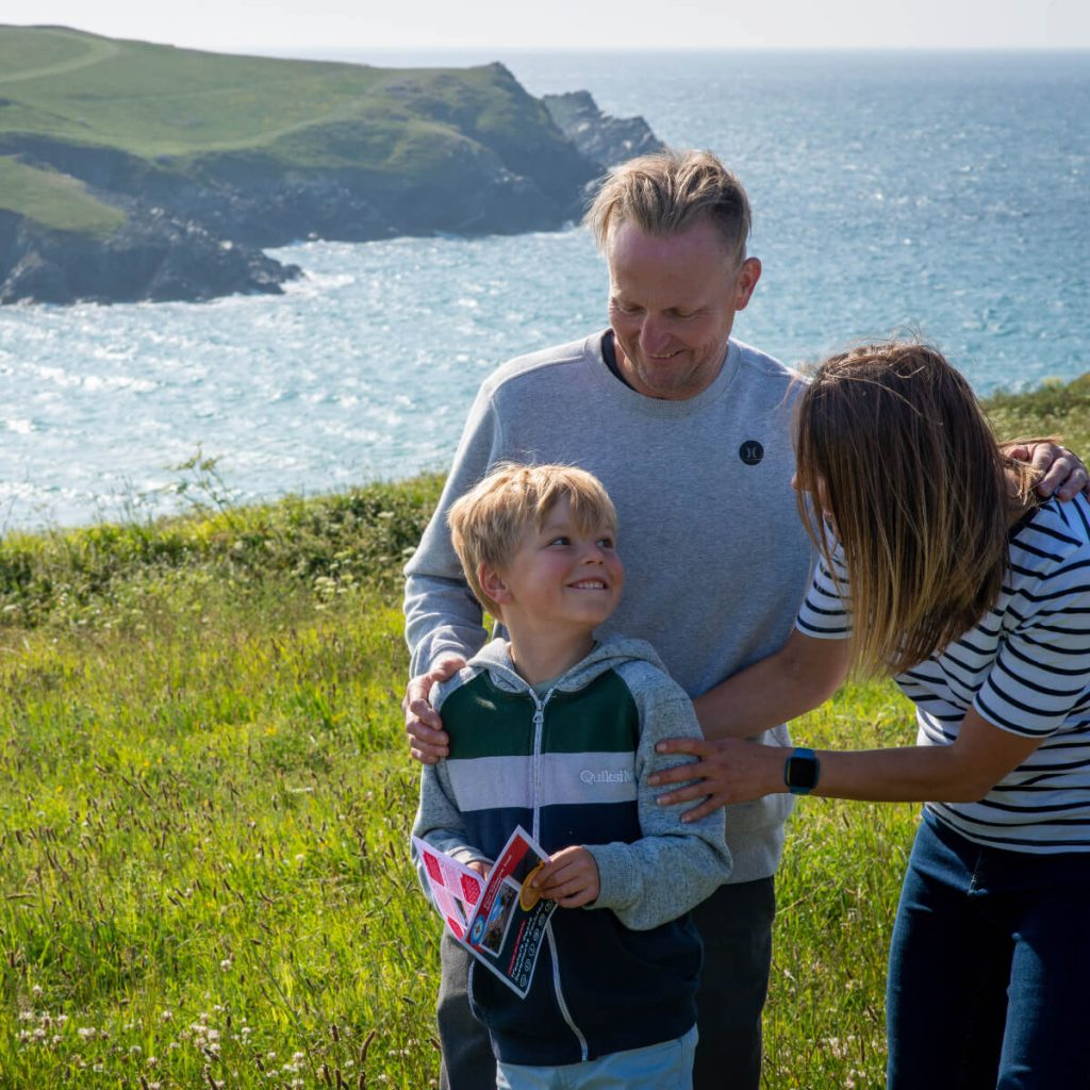 You may think your quest will be a walk in the (national) park, but there may be uneven terrain once you leave the cities and towns behind. So, watch your footing, and in these summer months, be prepared to peer behind foliage or dust off the sand to reveal the vital information you need.
Don't forget that booby traps could come in all shapes and sizes, so watch out for suspicious markings underfoot, swiftly nip past any boulders alongside paths and listen out for the sound of water or sand rushing in the distance – that could be a sign that you need to escape!
Trekking along sand can be tiring and digging up treasure can be much tougher than in the city – after all, you need a spade (well, an imaginary one) and a hefty dose of elbow grease. Limber up before your quest for the best chance of digging up the lost loot before rival treasure seekers catch you up.
Your quest documents will include all the details of the treasure you seek. You'll find a treasure map with possible locations marked and a series of clues, each of which will eliminate one location until you are left with the final spot. 
…a super-secret seaside spy! 
People don't expect a lot of secret agent activity at the seaside or out in the open, which is exactly why a lot of evil geniuses set up shop here to avoid detection. Plus, there's less competition from other spy agencies and terrible masterminds, making it the perfect spot for total domination!
Beware large open spaces where there is nowhere to hide from drones and be aware of potential hiding spots for you to vanish into – you may need to be creative. Don't forget, slippery spies are smart and can hide cameras or craft drones out of anything. Look out for kites being flown overhead, seagulls surveying the scene or buzzing bees getting a little too close – you never know which ones might have hidden cameras monitoring your progress.
The best agents use every opportunity at their disposal to scan their surroundings. Since you can't tap into CCTV or check out reflections in city windows, instead, you'll have to go old school and blend into your surroundings while undercover. Use your picnic spot as a chance to eye up potential enemy agents whilst you tuck into your sandwiches or take time to grab an ice cream – the horrid henchmen will never suspect a thing.
Your super-secret spy documents include vital intel on your mission, with a set of clues that you'll need to solve in order to complete your answer grid. Plus, there's a combination box which, once you've solved every clue, will enable you to unlock the code and save the day! 
Make the journey part of your adventure!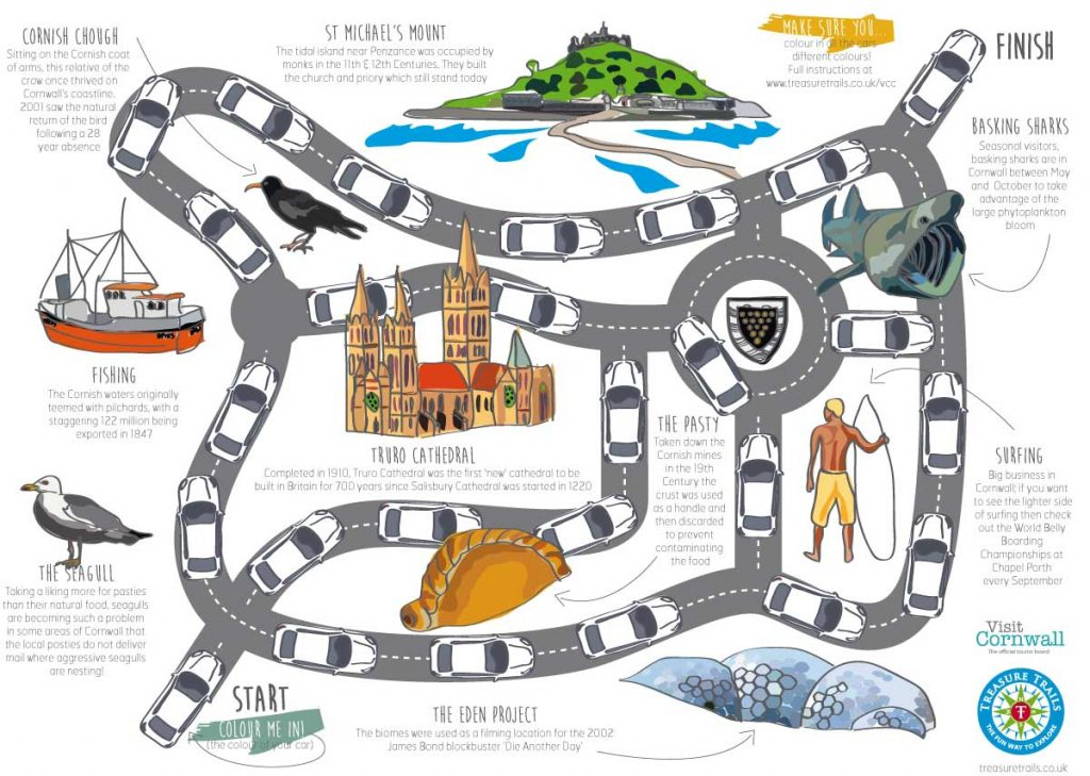 Once you've decided where your next adventure will be, you need to get there! However far you're travelling, your adventure starts the moment you step out of your front door, holiday cottage, hotel or tent. So to get you in the clue-solving mindset, check out these quirky car games for some inspiration! From a twist on the classic i-spy and memory games to the unique Car Treasure Trail and portable treasure hunt in a bottle, there are plenty of ways to keep your Mini Explorers minds sharp.
Plan your coast and countryside adventure
Now you're ready for any eventuality, you need to decide where to go. Take a look at our top picks to take you off the beaten track and discovering hidden gems in our amazing National Parks!
If you already know what part of the stunning coast and countryside you're going to explore, head to the search bar and choose your Treasure Trail!
There's no need to book a day or time slot; the Trails are completely self-guided, and you can do them any time. All you need is your Trail booklet, a pen, your top team of treasure seekers and a sense of adventure. So, where will you visit first?
by Rachel Foxton
Treat your inbox
Receive our newsletter on the latest offers and happenings.
You can unsubscribe any time you want.
Use left/right arrows to navigate the slideshow or swipe left/right if using a mobile device